znajomy zadzwonił i poprosił bym mu nagrał jakiś serial w tv.
nagrałem i w trakcje oglądania spojrzałem na reklamy. pojawiła się reklama "vision express" gdzie dają zniżki procentowo takie ile ma się lat.
reklama jak reklama, ale to co mnie całkiem powaliło to wygląd tej planszy do sprawdzania wzroku (litery różnej wielkości).
oto 2 "screenshoty" z tej reklamy: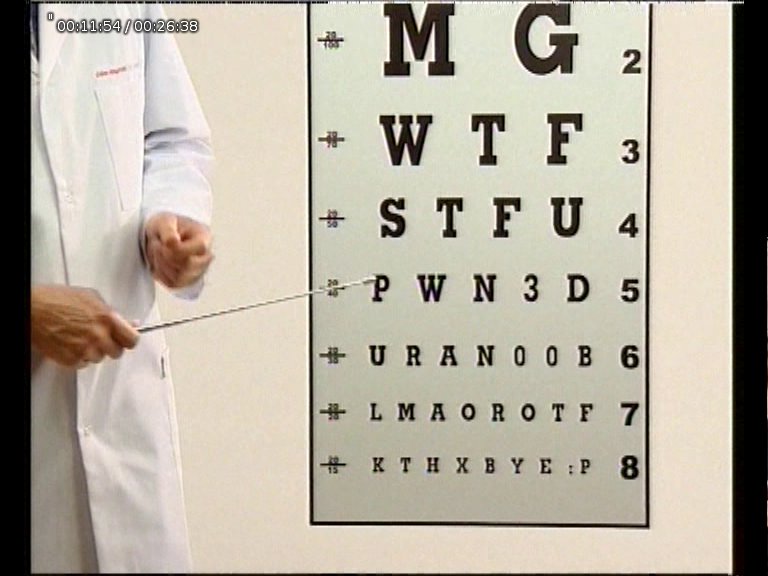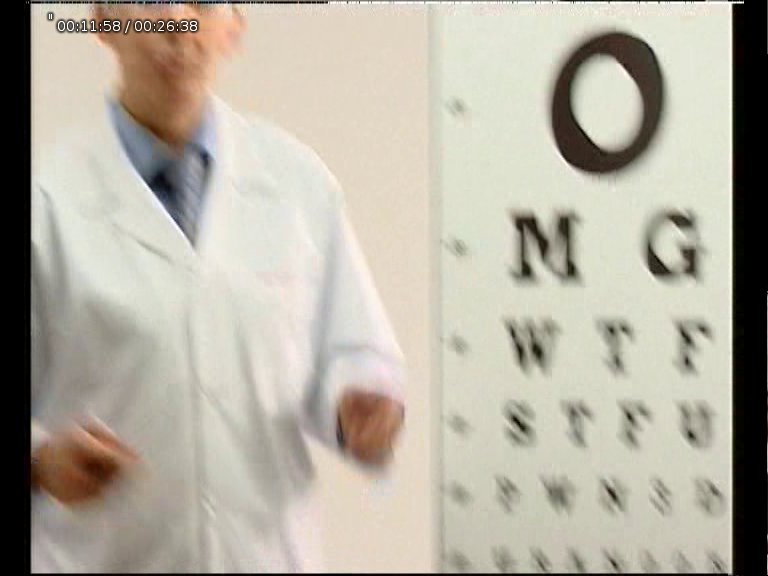 drugie zdjęcie jest nieostre (kamera w reklamie była w ruchu), ale pokazuję, że na górze jest "O".
powstaje pytanie – czy ten co zatwierdzał reklamę zwrócił uwagę na żarcik? z treści reklamy nie wynika by miała być ona "z przymrużeniem oka".