jakiś czas temu pisałem o blackberry pearl.
telefon fajny, ale był to ewidentny skok w bok od standardowego profilu – telefonów dla biznesu. niby ładny, niby fajny, ale klawiatura jakaś taka dziwna, i ogólnie – nie o to chodziło.
ale teraz bb wypuściło najnowszy model dla biznesu. blackberry 8800 (tak, mają bardzo twórcze nazwy).
funkcje?
standardowe – telefon, sms, email (bb-style). z rzeczy których wcześniej w biznesowych telefonach bb nie było, jest odtwarzanie muzyki, wideo, slot micro-sd. do tego bluetooth 2.0. i bardzo fajny wyświetlacz – sporo lepszy niż w obecnych w polsce modelach (np. 7290 którego mam przyjemność używać).
plus coś nowego w komórkach – zintegrowany gps. z odpowiednim oprogramowaniem oczywiście.
komórka wygląda tak: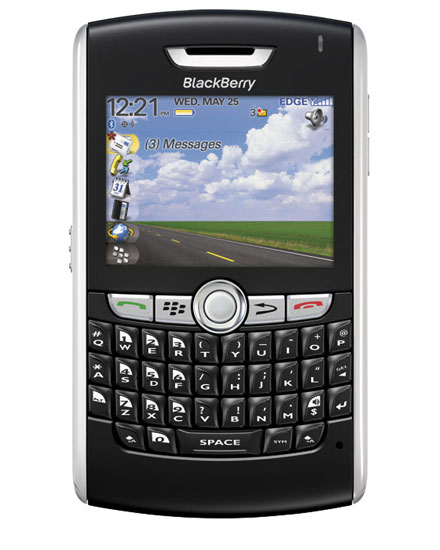 jak widać nie jest radykalny jak ipod czy nowe samsungi czy lg. ale jest skuteczny. robi to co trzeba i jak trzeba.
aha – jak znacie bb – nie ma już kółeczka z boku, tylko przeszczepili z pearla trackballa (widać na środku). zobaczymy jak się będzie z tego korzystało.