pamiętacie jak w "men in black" "jay" (grany przez wila smitha) dostął od "kay" (tommy lee jones) malutki pistolecik i powiedział: "feel like I'm gonna break this damn thing."?
właśnie takie uczucia budzą we mnie najnowsze telefony samsunga.
niedawno hitem był sgh-x820: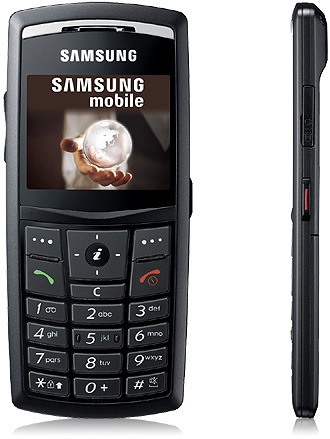 wymiary? 113 x 50 x 6.9mm. 6.9 mm grubości!
a i to im nie wystarczyło.
panowie z terminal.hu wywęszyli najnowszy model samsunga – na razie bez nazwy "numerkowej". znany jest jako "Samsung Ultra Edition 5.9". i ma 5.9 milimetra grubości. tak. o cały milimetr (niby niewiele, ale to prawie o 17% mniej).
a co ma poza anoreksją?
aparat fotograficzny. 3 megapiksele.
odtwarzacz mp3
80 megabajtów pamięci
bluetooth
tryb głośnomówiący
odtwarzacz video (z 80 mega ramu? długie to te filmy nie będą)
i wyjście na telewizor.
aargh. powinni do niego dodawać pancerne etui – aby się nie połamał na wietrze. wygląda podobno tak: