Comments Off

on pimp my ride?
Did it help? If yes - maybe you can
help me
?
zasadniczo nie wiem jak opisać to co facet zrobił.
prosto – do vw new beetle wsadził turbinę odrzutową z helikoptera (nie wiem z jakiego helikoptera).
przez kilka lat pracował by to działało stabilnie i bezpiecznie. i teraz ma 🙂
nie ściga się tą maszynką, ma zakaz wjazdu na pokazy tuningowe.
maszynka wygląda tak: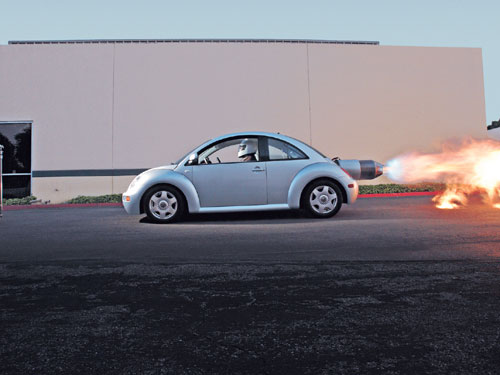 a poczytać o niej mozna na stronach wired'a.